Our previous post on the how and why of ShinyProxy triggered a lot of encouraging reactions. Here's our favorite: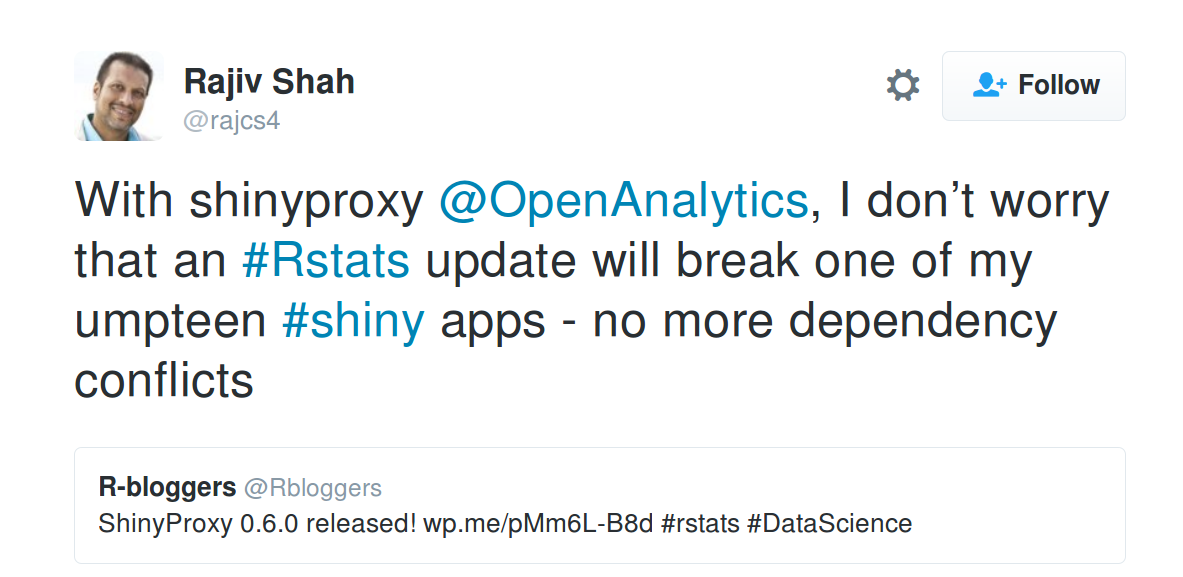 Indeed choosing for Docker opens a world of possibilities for ShinyProxy and making you no longer dependent on a particular version of R or shiny is only one of the advantages.
We also received a number of useful suggestions and decided to quickly release the new features and fixes as version 0.7.0. Here are the most important ones:
allow one user to open multiple applications as requested by this Github issue
optional display of logos for apps on the landing page using a new configuration field logo-url
fix spurious error message on Jetty ALPN support
Documentation has been updated on the project homepage and as always community support on this new release is available on our support site.
Keep the suggestions coming and have fun with ShinyProxy!